…or why your home walls shouldn't be left alone
Art is a funny thing.
In 1917 Marcel Dushamp brought a urinal to an exhibition in New York and became one of the most recognizable artists. In 2006 I painted a bridge and threw the painting away.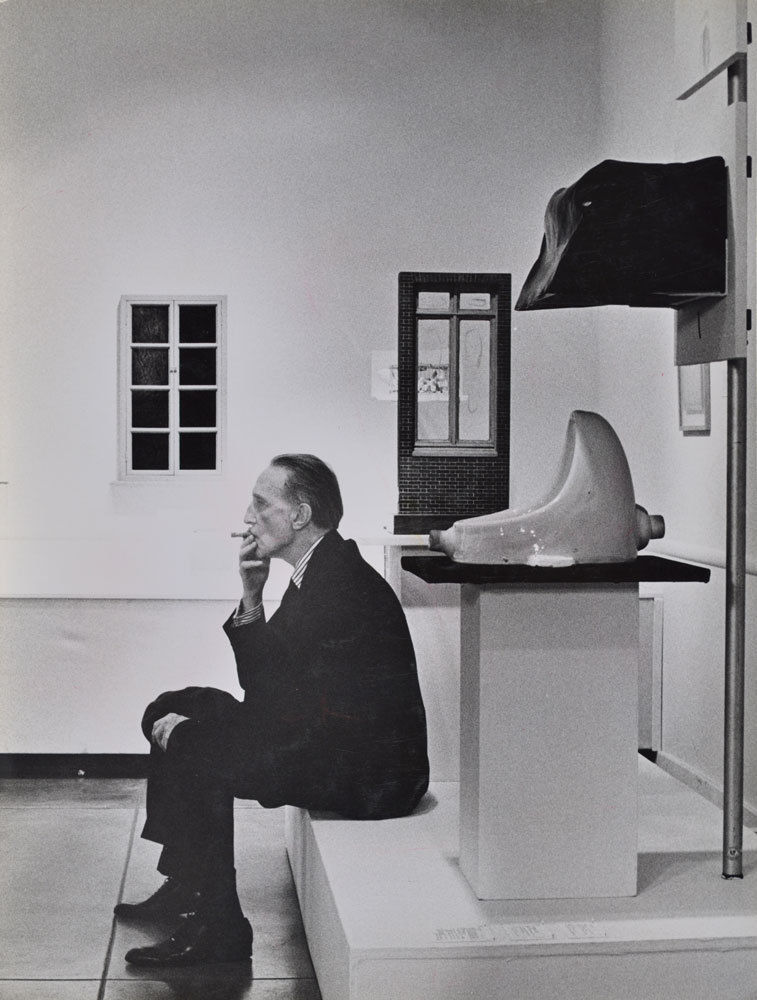 Honestly, I think those two sentences above describe the relationship with art for the majority of us: without a proper education we can't really understand what is valuable and what is trash. Contemporary art especially leaves many people overwhelmed and puzzled – why is this so ugly? What should I see in it? Is this what I should hang in the living room?
Well, no. It's been about a century since people agreed that high art is supposed to give us a message, a feeling, a thought – so it is rarely tulips and roses.
Yet your home is for you to relax and recharge – not really a place to have all the world's problems exposed. Leaving the walls naked is not a good idea either, so let me share some tips on the "interior art" – the art that would define you, your personality, your space and wouldn't cost a fortune.
1. Use posters of exhibitions, movies or magazine covers instead of cheap fast art
The art without an artist is not art. If you don't know who created it – maybe it's better not to hang it at all?
Look at everything differently: if you love Mattise or Picasso, make a statement and hang their exhibition posters or prints on your wall. I usually buy and frame posters from the art exhibitions I've attended on my trips abroad – they not only show which artists do I like but also remind me of travels, fun, vacation, good times with family and friends.
There are so many shops offering beautiful prints both from the galleries and small artists that you should never buy cheap unknown pieces again.
2. Use black and white when in doubt
It is sometimes so difficult to understand what fits what, that even Ikea offers gallery wall layouts. But what if you're still in doubt? What if it's all going to be too much, too colourful, too many?
My suggestion – go monochromic. Black and white is the best combination for an abstract art as it fits almost any interior. If you want to hang your family pictures – make them black and white as well. You'll never go wrong, trust me.
3. Use appropriate frames – they can make a huge difference
Framing is very, very, I mean – VERY important. I suggest using very simple and modest designs for prints and posters (black, white or wooden frames).
Frames with a mount look more precious and subtle but you are welcome to mix and match when going for a random composition. If your composition is aligned – I'd use a mount within a frame.
To my mind, even your own painting attempts or cute scribbles of your children might look lovely on the wall if framed properly.
By the way, did you know that your TV may also be a part of the gallery wall? For interior designers the black surface of the TV has always been a bit of a nightmare but finally there are some art tv options available!
4. Use art as a reflection of your personality. What hangs on a wall should mean something, give you peace, comfort, remind of good times, make you dream. Choose wisely.
Let's make it clear – your home is YOUR home thus it should be at least a little bit distinguishable and unique. Even if you don't have your favorite artists or you don't even know what you like – try to find something special about yourself. Maybe you always buy clothes or accessories with dots on them? Maybe you are a car lover? Maybe your dream is to travel to Alaska? Maybe you are a fan of japanese culture?
Avoid being straightforward and hanging around only photographs of your life (remember those American movies with big stairways and photographs all over it? Not what we're looking for.) – your art should be just a hint of what you are.
Think of a gallery wall as a conversation starter where every piece could tell a story – an experience, a dream, a memory. Even if it's just a black line on a white canvas – there must be something you want to tell about it.
5. Support local artists. Look for their art prints if the budget is small
Going local will never go out of fashion – a few pieces from local artists spices up the room and gives that uniqueness we constantly and even subconsciously look for.
However, even just emerging artists value their works and it might get pricey for some of us. If you experience this, then look for signed prints or legal reproductions instead – many artists allow their works to be printed in small amounts.
When I designed my home, I discovered that some framed prints of my childhood's favorite artist were on the market. They were printed in the 70s, limited edition: small black and white graphic pieces which, as a child, I tried to copy so many times but never succeeded. The artist just had an amazing way of drawing people – they all seem so elegant, free and graceful. Probably made me fall in love with the art in general.
I often tell this story when I designed homes because prints should also mean something to you. That is the real value.
6. Think about your interior style and what goes best with it
It's always up to you how to create your gallery wall and if you feel confident, know what you like and what these art pieces are saying – go for it.
However, for less experienced and those in doubts – some tips from me:
if your interior is rustic, wabi-sabi like – I'd use bigger abstract pieces (textures, deep dark colors, monochromic and abstract art), framed in dark bold frames;
for a very light, scandinavian interior with warm beige colors – mixture of light soft paintings and posters/prints will go really well;
leave big colored abstract paintings for either eclectic, industrial or very modern interiors where art could be a centerpiece;
in bohemian, chic eclectic, hygge inspired interiors you are welcomed to hang many differently sized arts, the more the better (avoid very big painting – they shouldn't be shadowed by other pieces), randomly aligned;
an art piece itself might also be an incredible inspiration for the rest of your interior.
7. If you collect something – show it off
Just find a right way to show it – and your collection is an art piece itself. Though not everything must always be hanging on the walls – gallery walls can be transformed into the gallery shelves or gallery console tables.
8. Don't forget – the art must be hung in the eye level.
This mistake happens often – people hang art too high. The same rule applies when you are creating random compositions – the centre of it still should be in the eye level. Note that some furniture might also be a part of your composition (console tables, chests of drawers, etc), frames can be leaned to the wall, not hanged.
It is always better to put frames lower than higher.
If you are not sure how to dress your walls – we are here to help!